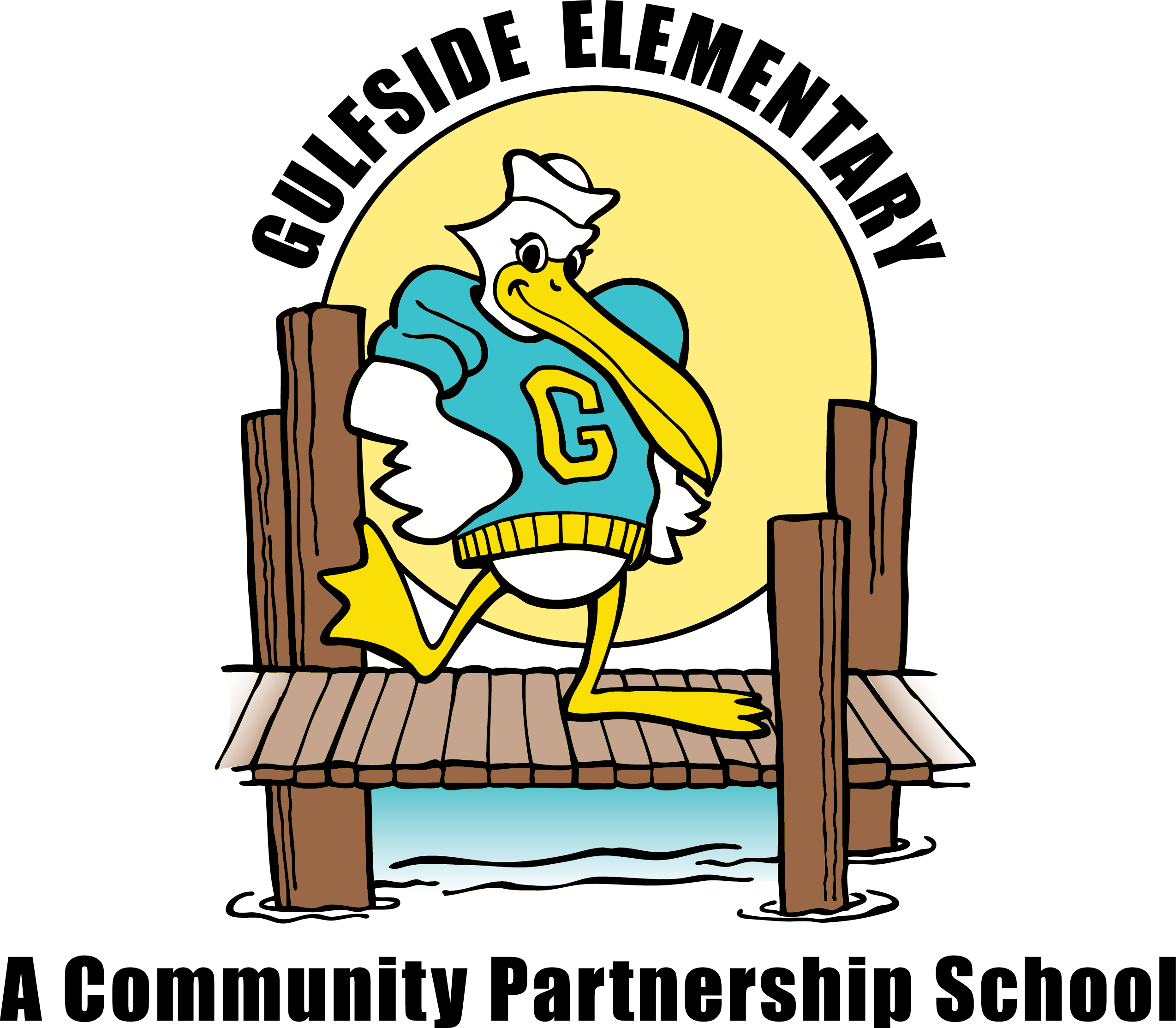 Gulfside Elementary School
Principal: Clara M. Craig
Asst. Principal: Jodi Legg
2329 Anclote Blvd.
Holiday, FL 34691
Phone: (727) 774-6000
Fax: (727) 774-6091
Questions?
Have a question or want to provide feedback? You're in the right place! Let's Talk! is designed to streamline communication by giving you a central location to submit a question, concern, or comment. Provide your contact information and someone from our school will get back to you very soon.
Kindergarten Registration Requirements: 2022-23 School Year- Registration Day- Monday, April 18, 2022.
Online Registration
Enroll your child online: 
https://pasco.focusschoolsoftware.com/focus/auth/
5 years of age by September 1, 2022
Birth Certificate or other proof of birthdate
Health Examination- HRS form 3040
HRS Certificate of Immunization- 680
3 different proofs of residency including deed or property tax assessment or lease, current utility bill, and an additional document supporting stated address: auto registration, driver's license, voter registration.
Head Start/ EarIy Head Start classes are available at select schools.  Call Early Childhood Programs for more information, (813) 794-2730, (727) 774-2730 or (352) 524-2730, or visit our website at www.pascoschools.org/ecp
Monday- "Kick Off Red Ribbon Week" Wear all Red to show your support against drugs!
Tuesday- "Double Down Against Drugs" Pick a friend and dress the same as them!
Wednesday- "Team Up Against Drugs" Wear clothes to match your assigned grade level color to team up against drugs. The grade with the MOST team participation will receive a prize!
K-Orange 1st-Yellow 2nd-Green 3rd-Blue 4th-Purple 5th-Black
Thursday- "Spirit Day" Wear your favorite Team or Gulfside clothing, to show to team spirit against drugs!
Friday- "Drugs are Scary" Scare drugs away by wearing your best Halloween costume! *DUE TO COVID RESTRICTIONS WE ARE NOT ABLE TO HAVE PARENTS JOIN US.
Gulfside has recognized by the FLPBIS Project as a 2020-2021 PBIS Model School!
As a PBIS Model School, we are committed to the effective implementation of PBIS and strive for positive and equitable outcomes for all students.