Gulfside Elementary School
Principal: Clara M. Craig
2329 Anclote Blvd.
Holiday, FL 34691
Phone: (727) 774-6000
Fax: (727) 774-6091
OCN Youth Soccer Sign ups are for students in grades K - 6.  It will be at Gulfside and Paul R. Smith. It is an 8 week season and will take place Sept. 17 - Nov 5. Click here for more information and registration...
read more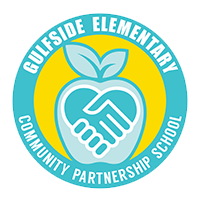 [custom-facebook-feed id=csatgses showheader=true headertext=CSATGSES Facebook headerpadding=10 px headertextcolor= 4267b2 headericon=facebook-square headericoncolor= 4267b2 headertextsize=16]